A prisoner in Kris Maharaj's 40-man dormitory has been taken into quarantine with suspected Covid-19. At 81 years old, with several underlying medical conditions, Kris is at exceptionally high risk. If he contracts the virus, there is a significant chance it will prove fatal.
The other prisoners, including Kris, have been locked down in the cell block at the the South Florida Reception Center (SFRC), for the two days it will take to confirm the diagnosis. In the crowded, open dormitory, Kris is unable to "social distance". The Washington Post has characterised Florida prisons as "petri dishes" for C19 infections.
Kris is patently innocent of the 1986 crime for which he was initially sentenced to death. On September 13, 2019, Federal Magistrate Judge Alicia M. Otazo-Reyes made a legal finding that Kris had proven his innocence by "clear and convincing evidence" and that "no reasonable juror could convict him". Under federal law this is not sufficient for his release, as he now has to prove a "constitutional infirmity" in the trial.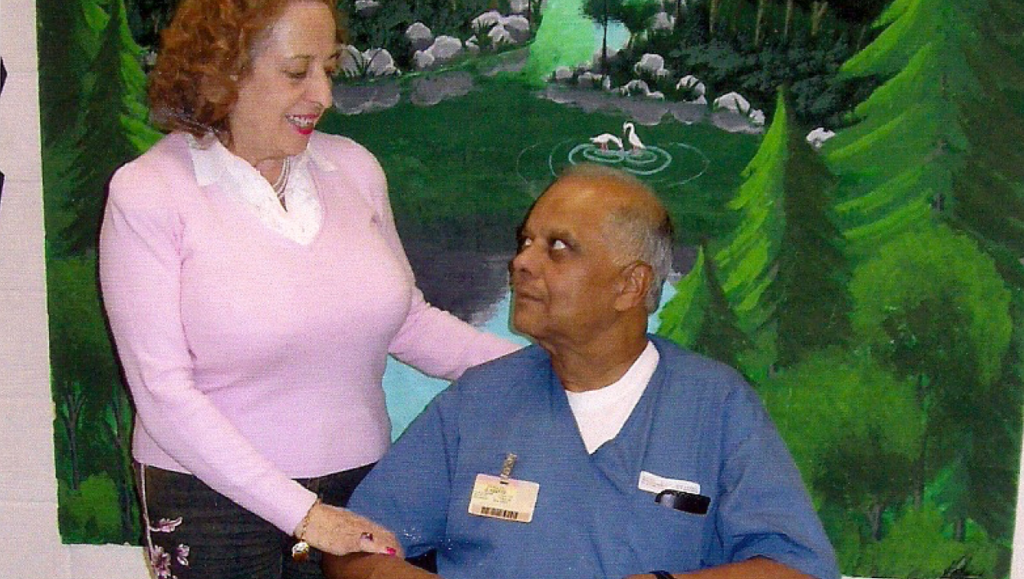 Kris's pro bono lawyers (Ben Kuehne from Miami, and Clive Stafford Smith of Reprieve) made a formal application to Governor Ron DeSantis on March 30, 2020, setting out risk of C-19 spreading to the SFRC and the threat this poses to Kris. They requested that Kris be furloughed, with any security arrangements the State desires, to the cottage of his wife Marita. California Governor Gavin Newsom has already gone much further, by pardoning four people in prison for murder with strong cases of innocence.
The British government – facing the same C19 crisis as Florida – took the time to support Kris's application for furlough. More than three weeks later, Gov. DeSantis has not even deigned to reply let alone take action.
Kris's wife Marita Maharaj, herself 80 years old, has stood by him all these years. She said: "I am desperately worried and afraid for Kris. After 33 years, we are within touching distance of his exoneration. Why has Governor DeSantis not even had the compassion to reply? This is like imposing the death penalty all over again for something I know, and the world knows, Kris did not do."
Clive Stafford Smith, founder of Reprieve and pro bono lawyer for Kris Maharaj for 27 years, said: "Kris was sentenced to death once in 1987 for a crime he did not commit. Rather than exonerate him, Florida now seeks to execute him by Covid-19. Is it too much to ask for compassion for a desperately ill 81-year old victim of such injustice?"