Justice delayed is justice denied.
Justice denied for 34 years is simply a crime.
Kris Maharaj has spent 33 years in prison in Florida for a crime he didn't commit. He is 81 years old. His beloved wife Marita has spent 34 birthdays without Kris by her side.
Krishna is a British citizen, born in Trinidad on January 26, 1939, when it was still subject to British rule. He moved to England in 1960 without a penny to his name.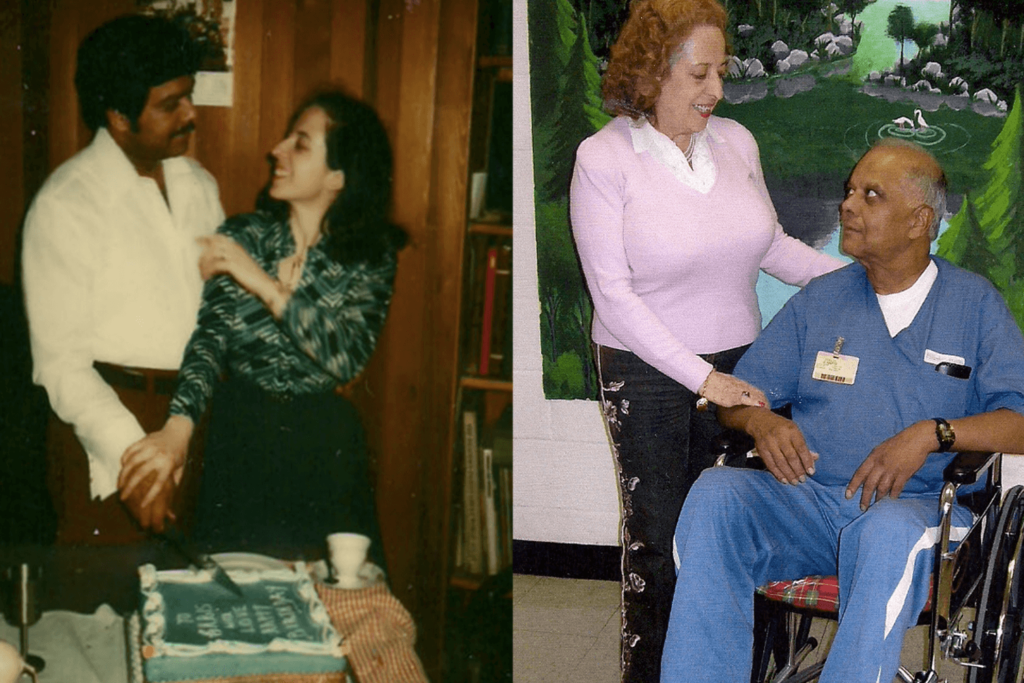 After a period of time as a van driver, he secured a bank loan to set up a business importing tropical fruit, and his acumen make him a millionaire in short order. Britain's restrictive pre-EU trade practices, where large fruit importers could trample on the smaller companies, prompted him to invest half of his time in Florida in the late 1970s.
Kris was sentenced to death, accused of the October 16, 1986 murders of Derrick and Duane Moo Young in a Miami hotel room.
But our relentless investigation has revealed irrefutable evidence of Kris's innocence. First, in 2002 a Florida court overturned his death sentence and we persuaded a jury to reduce his sentence to life instead. But that is another form of death sentence for an innocent person and we have continued to battle for him.
Here are ten things you – and Florida prosecutors – need to know about Kris's case:
Not one of Kris' 6 alibi witnesses was called during his original trial.
Prosecutors told the judge in Kris's original trial that their key witness passed a lie detector test when he had actually failed. Kris passed a lie detector test with a leading expert.
The State's other key witness changed his testimony after prosecutors helped him get off scot-free on a possible life sentence in Jamaica.
The first judge in Kris's case solicited a bribe in exchange for setting him free. Kris spurned this and reported the attempt. The judge was then arrested on the third day of the trial when a law enforcement officer posing as a Colombian cartel member offered a bribe in exchange for bail.
The second judge met secretly (and illegally) with the prosecutors to draw up the execution order before even listening to the evidence at the judicial sentencing hearing.
A retired DEA special agent pointed out the various 'red flags' in the police investigation – and agreed that these pointed to the fact that the murders were the work of Colombian drug cartels.
The state failed to tell Kris that a senior member of the cartel – under investigation by law enforcement at the time – was staying in the opposite room to where the murder of Derrick and Duane Moo Young happened in a Miami hotel, yet the lead detective lied and said he was "legit".
The prosecution presented Derrick & Duane Moo Young as innocent, declaring taxes on $24,000 a year, and withheld from the defence a briefcase full of documents showing they were laundering $5 billion around the Caribbean.
Five drug cartel associates, including one of Pablo Escobar's chief lieutenants, gave statements in 2014 admitting that they – not Kris – were responsible for the murders, that Kris had nothing to do with it, and they knew nothing about him.
In 2019, Federal Magistrate Judge Alicia M. Otazo-Reyes made a legal finding that Kris had proven his innocence by "clear and convincing evidence" and that "no reasonable juror could convict him" – but ruled that this was not sufficient for Kris to be set free.
The legal battle goes on, and the investigation continues with the remarkable find on November 24, 2020, of a fingerprint sample belonging to one of the suspects that may further exonerate Kris.
Meanwhile, after suffering months in a prison dormitory permeated with COVID-19, may "celebrate" his 82nd birthday there on January 26, 2021, as his loyal wife Marita continues to support him.