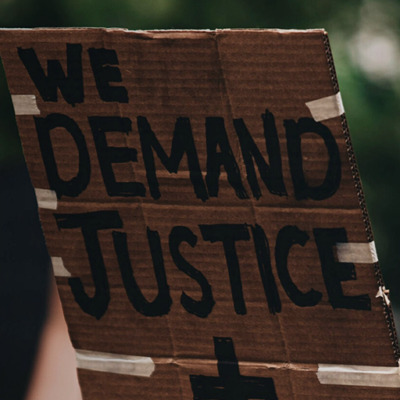 Together, we fight for those who have nobody else to turn to.
Donate here
We couldn't do the work we do without your generous donations. It's as simple as that. Making a donation to Reprieve means supporting our life-saving and life-changing work around the world.
We make sure that as much of your money as possible is spent directly on our work fighting for justice. In 2021, 86.5p of every £1 donated to Reprieve was spent on our charitable mission – on investigating, litigating and campaigning against human rights abuses. The remaining 13.5p was used to run our organisation, to raise more vital funds, and to make sure we can continue our fight for justice long into the future.
Our total income in 2021 was £3,581,107. Of that, we spent £3,476,308 on our charitable activities in 20201, including:
£2,010,776 on our work preventing the use of the death penalty; and
£1,090,203 on human right abuses in counter-terrorism including assassinations, torture and secret prisons.
You can find out more about what we achieved with your help in our first 20 years here.
We are grateful to everyone in the Reprieve community. Together we have achieved an extraordinary amount – you can read more about our impact here. But there is still much more to do, and we are delighted to have you by our side.
You can also visit our Governance page to read our strategy and audited accounts.