My kids' dad, Andy Tsege, is alive and free today because of the Reprieve community.
Long before I met him—in the 1970s—Andy had to flee Ethiopia. He was granted asylum in the UK in 1979. He studied in London, worked as a cab driver and we started our family in Islington. He eventually became a British citizen.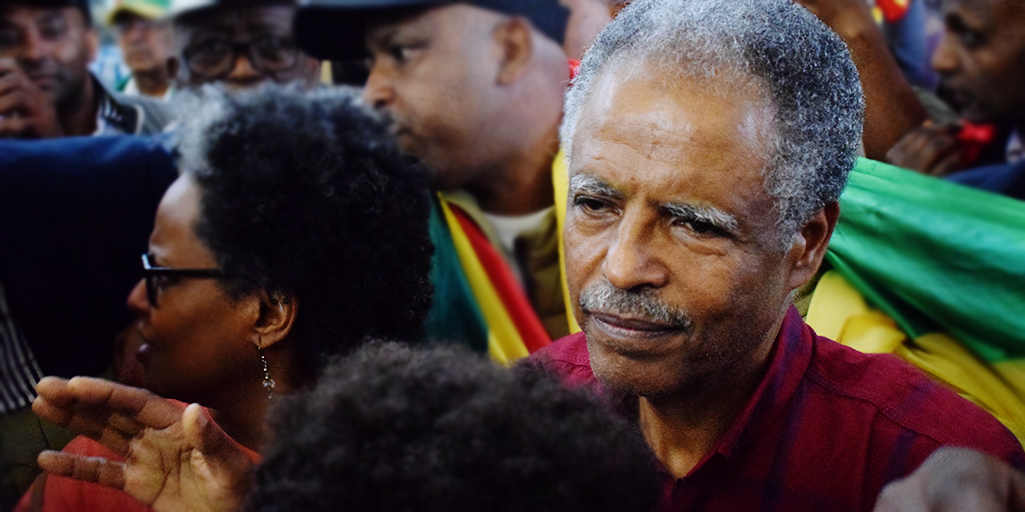 He was a British citizen when he was unlawfully sentenced to death in absentia by the Ethiopian Government. He had been calling for a more democratic Ethiopia and criticised that government for failing to allow its citizens their demoratic rights. Before the government's so-called 'trial', Andy testified in front of the US Congress and the European Parliament.
He was a global figure in the fight for democracy in Ethiopia. And that made him a target.
Andy's 'trial' was part of a widely criticised crackdown on political opponents and activists in Ethiopia. The death penalty is often used as a political tool by repressive regimes to stifle the opposition and prevent civil unrest. His right to due process was denied. Ethiopia has a law which calls criticism of the Government "terrorism," and this is used to silence political opponents like Andy as well as journalists. The Ethiopian Government used that law to justify Andy's detention. The UK Government noted at the time that there was no evidence against Andy which would stand up in a British court.
The actual charges against him were changed multiple times throughout his 'trial', which took place in Ethiopia while Andy was at home with our family in London.
Andy was then kidnapped at an international airport in June 2014—after he had already been sentenced to death. He was hooded, bound and illegally transported to Ethiopia where he was locked up on death row. For many weeks, I didn't know where Andy was being held. Or if he was even alive.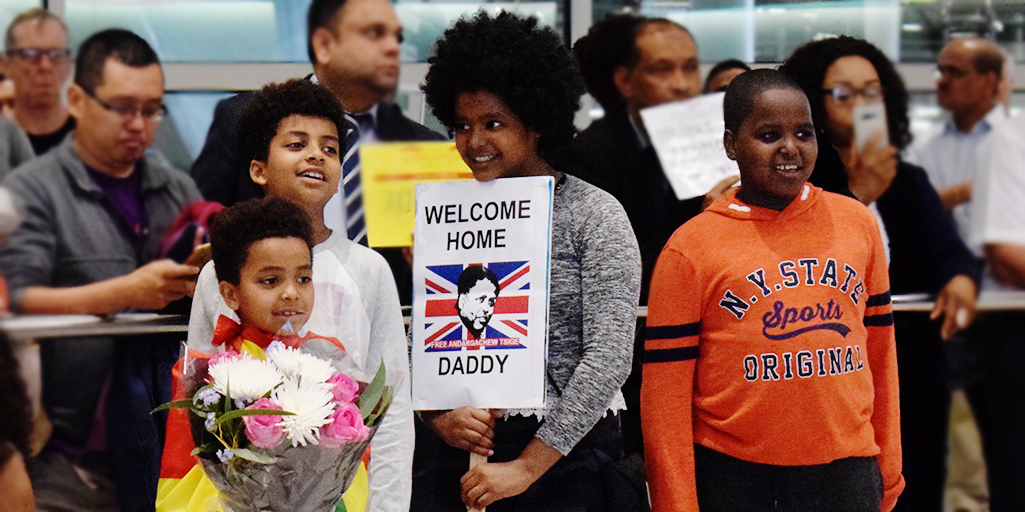 But together, thousands of us spoke out for Andy—and pushed British leaders to do the same. That pressure is why Andy is alive and back home with our family today. Four years into our campaign—in May 2018—Andy was pardoned by the Ethiopian Government.
That wouldn't have happened without this community, so thank you.
But Andy's story isn't unique. Reprieve investigators, lawyers and campaigners fight for people just like Andy all over the world. You can take action on their campaigns here. This community saves lives like Andy's every day.
Together, we are all part of each of those stories. Thank you.