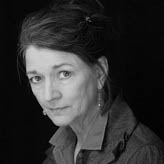 Marina is a prolific author of fiction, cultural history and criticism. She is particularly well-renowned for her non-fictional studies of female mythography and fairytales.
She has won numerous awards for her work including the Rose Mary Crawshay Prize in 2000 for her cultural exploration of fear in No Go The Bogeyman: On Scaring, Lulling, and Making Mock and the Aby Warburg Prize for special contributions in the fields of Art, Culture and the Humanities in 2005. She was appointed a CBE in 2008.
Currently Marina teaches courses on fairytale and creative writing as a Professor in the Department of Literature at the University of Essex, and is a visiting Professor at St Andrew's University.
Marina is a patron of the Medical Foundation for the Victims of Torture, the Society for Story-Telling, Wonderful Beast and the Hosking Houses Trust, and a trustee of the George Orwell Society.