Lord (Ken) Macdonald of River Glaven KC
Patron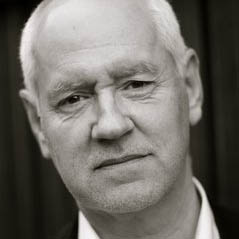 Ken was called to the Bar in 1978. He was the first pupil of Helena Kennedy, and his practice ranges from business and corporate crime and associated extraditions, to market abuse, terrorism, human rights and media law. His clients have included overseas governments, international media organisations, large corporations and many private individuals. In 2000 he co-founded Matrix Chambers, a law practice specialising in human rights, and in 2003 he was appointed Director of Public Prosecutions – the first leading defence lawyer to have held that post.
As DPP, Ken Macdonald consistently championed defendants' rights, fair trials and due process. He provided a much-needed counterpoint to government rhetoric around the so-called 'War on Terror', framing the prevention of terrorism as an issue of law enforcement rather than a 'war', and warning against a "fear-driven and inappropriate" response. He was particularly vocal in his criticism of attempts to extend the time limit on pre-charge detention to 42 days, on the basis that it was unnecessary and would undermine civil liberties.
Ken is Warden of Wadham College Oxford, a Liberal Democrats peer and Chair of the Orwell Foundation.