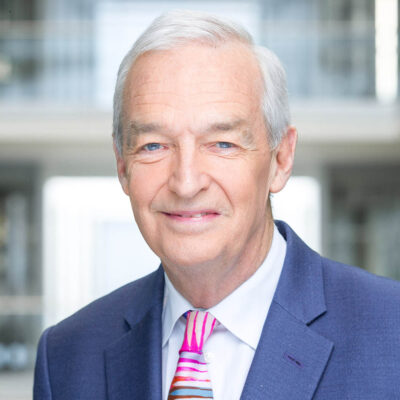 Jon Snow joined ITN in 1976 reporting from Africa, the Middle East and Europe. He served as Washington Correspondent 1983/1987; Diplomatic correspondent 1987/1989, and main anchor of Channel 4 News from 1989.
He reported the fall of Idi Amin in Uganda; the Revolution in Iran; the Soviet Invasion of Afghanistan; the fall of the Berlin Wall; the release of Nelson Mandela; the Earthquakes in Kashmir and Haiti; the elections of Margaret Thatcher, Tony Blair, Barack Obama, and Hassan Rouhani's victory in 2013; Operation Cast Lead in Gaza.
The Channel 4 News anchor was honoured with the BAFTA Fellowship at the prestigious television awards in 2015. In 2016 he accepted the BAFTA for news coverage of the Paris massacre. He has also won the Royal Television Society's Presenter of the Year awards in 2003, 2007, 2009, 2011 and 2012; Journalist of the Year 2006 and the BAFTA award for best factual contribution to UK television in 2005.
Jon secured the first major TV interview with Bank of England Governor Mark Carney and a host of exclusives including Nelson Mandela, Brazil's President Lula, Dame Judi Dench, Sir Alex Ferguson and Russell Brand.
As well as presenting Channel 4 News, he has also hosted numerous televised public debates, including taking a concentrated dose of super-strength skunk for the series Drugs Live. He also presented the reinternment of the remains of King Richard III which was broadcast live for 4-hours on Channel 4.
During the week Jon writes Snowblog – a unique take on the day's events – and Snowmail – a preview of the evening programme's main stories.
He has served on the Boards of Britain's National Gallery, and Tate Gallery. He served for thirty years as Chairman of the New Horizon Youth Centre, a London day centre for homeless and vulnerable teenagers.
Jon is married to Dr Precious Lunga who has been working with UNAIDS in Geneva as an epidemiologist. He has two children.