Sabry al-Qurashi is a Yemeni national and creative artist who was locked up in Guantánamo for nearly 13 years without charge or trial. He is considered one of the best artists to have been locked up there by his fellow detainees.
Despite the challenges and restrictions, Sabry's artwork vividly documents the injustice of Guantánamo – an unusual glimpse into the lives of almost 800 men who have been sent to Guantánamo since it opened in January 2002.
You can view some of Sabry's paintings and sketches below: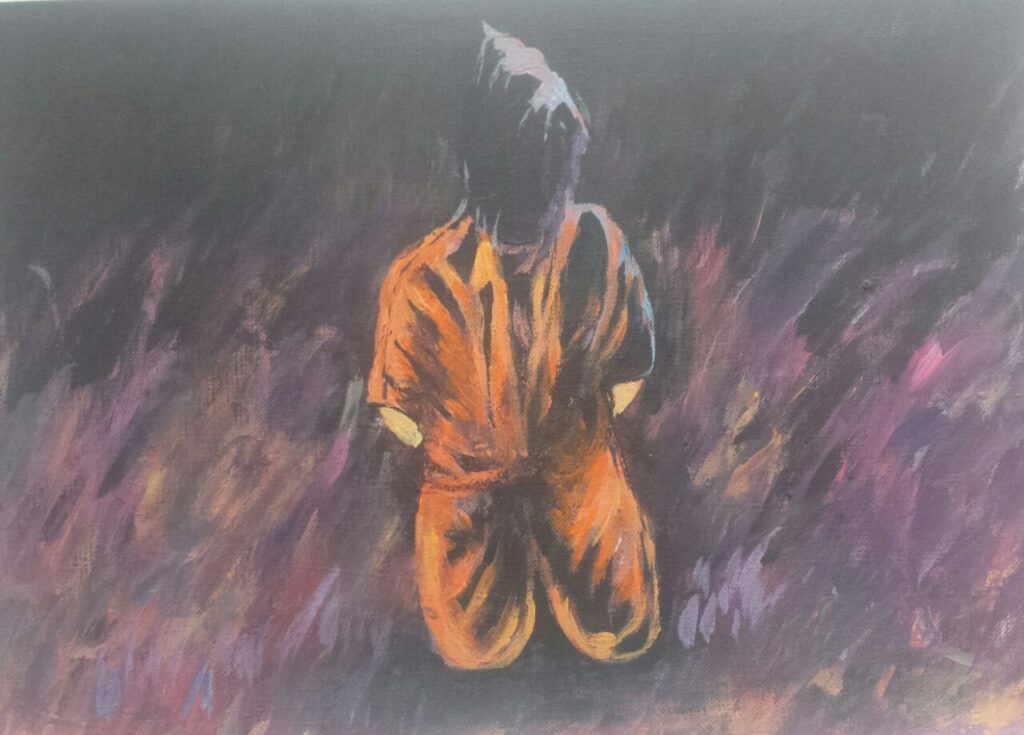 Permission needs to be given for artwork created in Guantánamo to leave the prison camp. This meant that, historically, most of the art created there and then shown to the world did not illustrate explicitly the methods used there – or the torture experienced by its almost 800 detainees.
In Sabry's case, for example, his own painting depicting a question mark with a lock marking the final dot was repeatedly barred from release. For this reason, many of his pieces contain a significant amount of symbolism.
When he was finally released after 12 years detained without charge or trial, Sabry became one of the few prisoners permitted to take all of his artwork with him. Some of that art is shown above.
Despite living far away from his family and community – and dealing with the long term trauma of spending 12 years in Guantánamo – Sabry continues to find joy in creating artwork with which he now fills his small apartment.
His dream is to one day present a solo exhibition that would enable him to display the art he created in Guantánamo and since his release. He is also keen to collaborate with other artists and curators from all over the world.
All artwork is reproduced with permission from Sabry al-Qurashi. If you would like us to pass on a message to him, please contact us on [email protected].