In September 2015, all Member States of the United Nations (UN) adopted a global development programme: 'Transforming our World: the 2030 Agenda for Sustainable Development'. The 2030 Agenda includes 17 Sustainable Development Goals (SDGs) and 169 targets to achieve by 2030. It is underpinned by a joint commitment to "leave no one behind" and to reach the furthest behind first.
Few countries have presented a firmer commitment to the SDGs than Indonesia. The administration that took office in 2014 helped to formulate the 2030 Agenda, aligned an ambitious 5-year development programme with the SDGs and many of the targets, and pursued a central role in supporting development at a global level. A national SDG team, set up by Presidential Decree in 2017, underlined the high-level commitment and gave civil society an important role in evaluating Indonesia's progress towards the SDGs.
The 2030 Agenda requires governments to ensure that their policies support, rather than impede, progress towards the SDGs. Despite Indonesia's enthusiasm to achieve the goals, a national campaign to eradicate illicit drugs has severely impeded development, undermined public health, security and justice, fuelled poverty, inequalities, violence and discrimination, caused significantly more harm to individuals and society than the substances it seeks to control, and 'left behind' some of the most vulnerable people.
The 2009 Narcotics Law has not eradicated drug trafficking from Indonesia or achieved its other objectives over the past decade. Indeed, the campaign escalated in the years after adoption of the 2030 Agenda but use and availability of illicit drugs are at record levels. There is a corresponding lack of investment in the health and social services needed to address this complex public health issue, and as a result there has been a major increase in drug-related harms.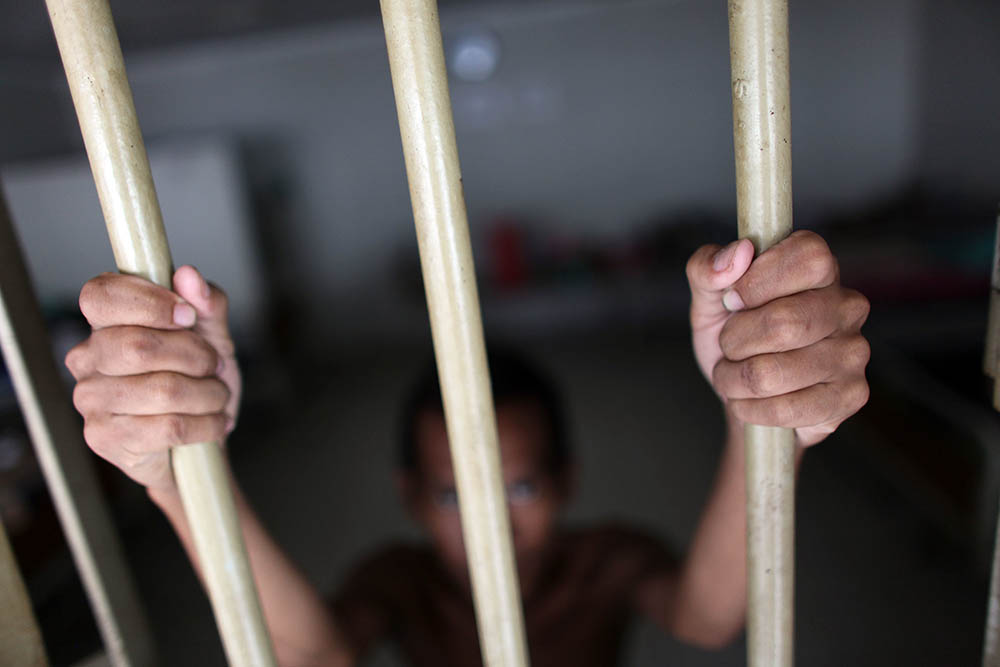 The lack of coherence between development planning and drug policy casts a shadow over the social, economic and environmental achievements that the government has twice volunteered to present at the UN. The government's aim to be recognised as a "pioneer and role model" of sustainable development will not be fully realised, and realisation of the SDGs for all people will not be achieved, without an evidencebased policy framework for dealing with drug-related harms.
This civil society report identifies who is 'left behind' and why, evaluates the impact of Indonesia's drug policies and criminal justice system on efforts to achieve the SDGs and the principle of 'leave no one behind', and constructively explores an alternative approach. Evidence-based reforms to advance the 2030 Agenda are recommended. These include laws that exist in Indonesia but are breached in practice or need to be strengthened or elaborated, and the implementation of international standards that Indonesia has committed to.
A sustainable development–led approach to drug policy would have considerable benefits for individuals and society, and would tackle some of the obstacles faced by Indonesia before it can realise the SDGs and targets for all people without distinction. It would also enhance Indonesia's reputation as a world leader of sustainable development, as the country seeks global partnerships for the goals and formulates programmes that look ahead to 2030.
Indonesia's government and law enforcement agencies should rethink the status of the 'drug emergency' and improve national data-gathering to promote healthy lives and well-being, reduce the prevalence of infectious blood-borne diseases, implement suitable rehabilitation and harm reduction measures, and increase health coverage and the availability of controlled drugs for medical use.
Indonesia has firmly committed to reducing poverty but the mainly punitive response to illicit drugs, and associated drug control laws and practices, are obstacles to tackling poverty and inequalities. They have fuelled discrimination, stigmatisation and marginalisation among some of the most vulnerable people in the country. Suitable reforms would lead to significant social and economic advances.
Changes to the criminal justice system would help to promote access to justice and the rule of law and to end violence, discrimination, and corruption. Enhancing domestic – and implementing a range of international – standards would help tackle discriminatory law enforcement, torture and extrajudicial killings, lack of fair trial safeguards and poor implementation of existing safeguards, disproportionate sentencing and use of the death penalty for drug offences.
The drug control regime has caused extensive problems in Indonesia's prison system: from overcrowding and poor provision of health services through to limited and overlooked rehabilitation and reintegration programmes. Prison conditions need to be improved but Indonesia should go further in tackling the causes of poverty and inequalities.
Noting that gender equality is central to all of the SDGs, Indonesia's drug policy and criminal justice system have disproportionate and wide-ranging negative impacts on women and girls, and reforms need to be gender-sensitive.
Indonesia's government will not meet its national and global development commitments, or be recognised as an SDG pioneer and role model, without reconsidering the drug eradication strategy, reforming the Narcotics Law, and integrating national human rights policies with the national development framework. An approach that is compatible with the 2030 Agenda would help Indonesia achieve the SDGs for all people and ensure that no one is 'left behind'.