On 7 September the High Court in London will hear the case of a nine year old British girl who is suing the UK Government for its failure to request the release of her father, Andy Tsege, who was kidnapped and rendered to Ethiopia's death row in 2014.
Lawyers for Menabe Andargachew, from London, began judicial review proceedings earlier this year against the Foreign Office (FCO) over ministers' handling of her Father's case.
"It is astounding that, over 2 years on from this British father's kidnapping and rendition, the Foreign Office has not simply asked for him to be released. It's clear that Andy faces no prospect of due process in Ethiopia, as he's already received an illegal in absentia death sentence which the Ethiopian Government has confirmed he has no hope of appealing. The British government must not allow Andy's abuse to go on any longer – it must urgently call for his release, so that he can return to his family in London." – Maya Foa, Director of Reprieve's death penalty team
Andy, a British citizen, was kidnapped and illegally rendered to Ethiopia by the forces of that country in June 2014. He remains held there under a sentence of death, which was imposed in absentia in 2009 in relation to his political opposition to the Ethiopian ruling party.
Andy's daughter Menabe is challenging the UK's refusal to ask for her father's release, a request it has made in a number of similar cases. Her lawyers argue that given the illegality of Andy's kidnap, detention and death sentence, the UK's current stance is unlawful.
Rather than asking for Andy's release, the FCO has limited itself to requesting that the Ethiopian Government that give him access to a lawyer – despite recent statements by the Ethiopian Prime Minister and Foreign Minister that "there is no appeal process" available to Andy, and that that it is "not possible" for him to appeal his in absentia death sentence.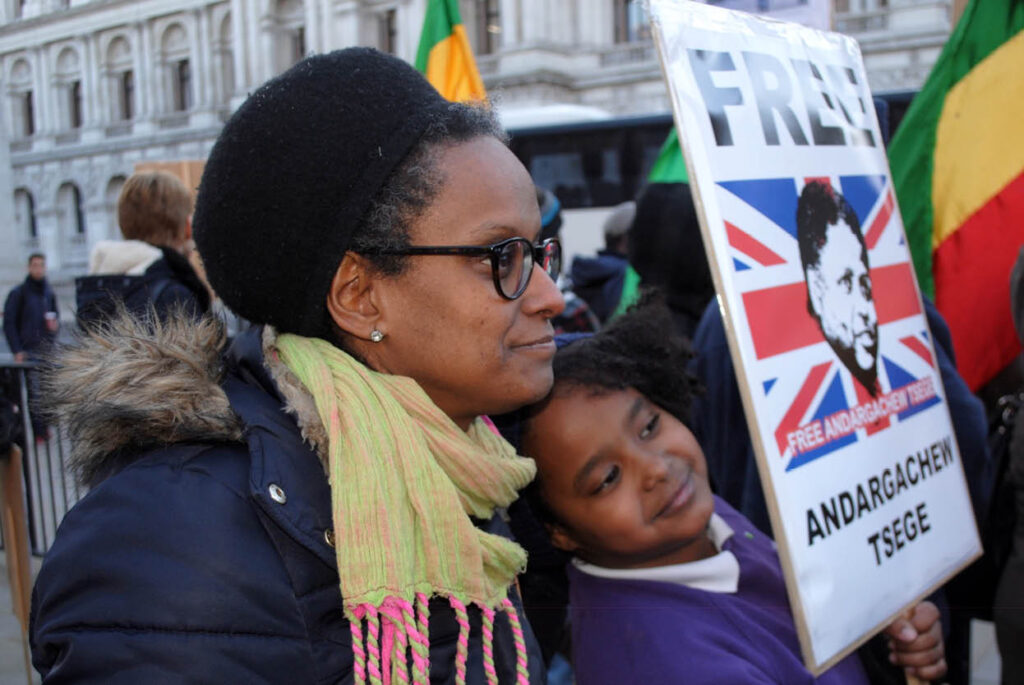 In August, it was revealed that Andy had not yet been given a pen with which to write a request for a lawyer – over two months after the UK Foreign Secretary claimed he had "secure[d] legal representation." In an open letter published on the FCO's website after the revelations, Foreign Secretary Boris Johnson defended the UK's position, saying: "I am aware of the suggestion that the UK Government should directly call for Mr Tsege's release… Britain does not interfere in the legal systems of other countries."
British officials have repeatedly expressed doubts about the legality of Andy's ordeal, saying in 2014 – in emails obtained by Reprieve – that they "have not been shown any evidence [against Andy] that would stand up in a UK court".
Reprieve has previously raised concerns that Andy has no prospect of a fair trial in Ethiopia. American diplomats observing his in absentia trial in 2009 described it as a means of "political retaliation", which "lacked basic elements of due process". UN experts have said that Andywas sentenced to death "without due process" and in violation of his rights under the Convention Against Torture. UK MPs, the European Parliament, and members of Congress have called for his release.
The hearing comes amid growing concerns over the recent shooting of protestors in Ethiopia, which have resulted in more than 100 deaths.