Blaire Andres
Head of Death Penalty Projects (United States)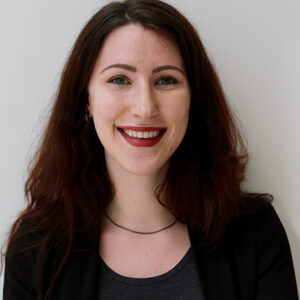 Blaire leads Reprieve's US death penalty casework and the innovative Stop Lethal Injection Project team. Through this work, Blaire and the team engage in a combination of strategic litigation, investigation, private sector engagement, and public education to prevent the misuse of medicines in lethal injection executions and expose the myth of the humane execution. Blaire has conducted extensive advocacy on US death penalty and method issues, supported creative litigation on US death penalty issues in state and federal courts, and has served as an expert advisor to the European Commission and United Nations.
Blaire also runs the Lethal Injection Information Center, providing expert pro bono advice and consultation to more than 60 pharmaceutical manufacturers and the wider healthcare sector, including relevant stakeholders and investors, to help them prevent their life-saving drugs from misuse in executions.
Prior to joining Reprieve, Blaire worked for two federal judges, advocated on behalf of nearly a dozen indigent defendants at a public defender's office, and investigated and drafted a criminal appeal for a client wrongfully convicted and sentenced to life without parole on the basis of repudiated scientific evidence.
Blaire is a phi beta kappa graduate from Reed College in Anthropology in 2012, and earned a juris doctor from the University of Michigan Law School in 2015.