It is everyone's worst nightmare to be executed for a crime they did not commit. I am living that nightmare.

Linda Carty
In 2002, Linda Carty, a British grandmother, was on trial in Texas for murder. Linda's defence lawyer – court-appointed, because she couldn't afford anything else – was a man named Jerry Guerinot.
Jerry didn't speak to Linda until two weeks before her trial, and then only for fifteen minutes. He didn't investigate her case to unearth the huge amount of evidence showing that she's innocent.
In short, he didn't do much. Over the course of his career, 20 of Mr Guerinot's clients were sentenced to death. In February 2002, Linda Carty became one of them.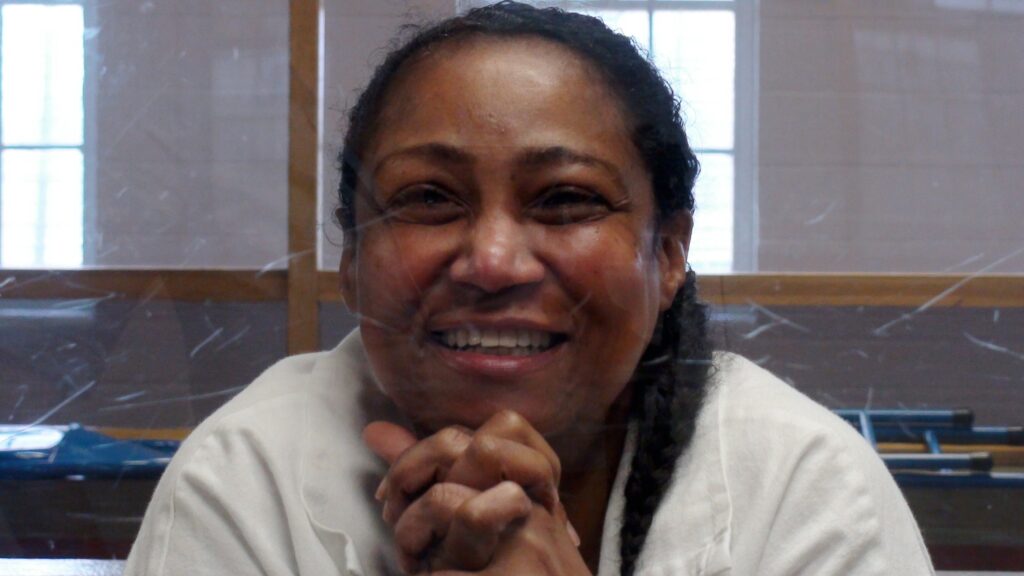 Linda was born in St. Kitts and Nevis – then a British protectorate – on October 5, 1958. She grew up there and became a primary school teacher for children with special needs, led a volunteer self-help group and sang solo for the Prince of Wales when he visited St Kitts.
In 1982 she moved to the US to study at the University of Houston.
In May 2001, three men broke into the apartment of a woman called Joanna Rodriguez and her partner Raymundo Cabrera, demanding drugs and cash. They abducted Rodriguez and her four-day-old son, Ray, who was later found unharmed in a car, while Rodriguez had suffocated.
The men pinned the blame on Linda. She was arrested, prosecuted, and sentenced to death. She has been on death row in Texas ever since.
We took on Linda's case in 2003.
The British government weren't notified of Linda's arrest before trial – something which should happen whenever a British person is arrested anywhere in the world.
Our investigation revealed that key witnesses against Linda were threatened by prosecutors into testifying against her. Christopher Robinson, who was the key to the prosecution case, admitted that he never saw Linda kill anyone and his testimony at trial – where he said that Linda committed the crime – was a lie.
An appeals court found that Jerry Guerinot had 'performed objectively unreasonably' in his representation of Linda.
We have campaigned for Linda using every tool at our disposal. We've carried out an extensive investigation into every aspect of Linda's life, case, and trial.
We've assisted Linda and her appellate counsel in her lengthy appeals process, making sure that she finally has the quality of legal representation that every person should get.
We've worked with the British government to make sure that they do all they can to support Linda and raise her case at the highest levels.
And we've campaign extensively in the media and with the Reprieve community to advocate for Linda.
We won't give up until Linda is no longer facing a death sentence.