Kris Maharaj is innocent.
But after 33 years, Kris remains in the South Florida Reception Centre in a dorm of 46 men because innocence isn't enough to let someone out of prison in the US.
That's why we are in court again, fighting for Kris.
We are trying to prove that Kris's original trial was not fair. This should be straightforward – but Florida State prosecutors are fighting us every step of the way to keep this innocent man locked up.
Here are 10 facts about Kris's case that everyone – including the State prosecutors – need to know: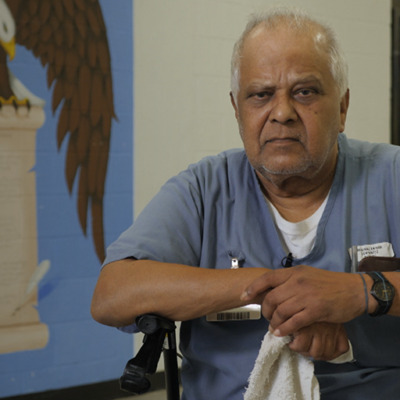 The campaign you wanted to join has ended. To keep up to date with our latest and most urgent actions, join our email list.
Sign up
Not one of Kris' 6 alibi witnesses was called during his original trial.
Prosecutors told the judge in Kris's original trial that their key witness passed a lie detector test when he had actually failed. Kris passed a lie detector test with a leading expert.
The State's other key witness changed his testimony after prosecutors helped him get off scot-free on a possible life sentence in Jamaica.
The first judge in Kris's case solicited a bribe in exchange for setting him free. Kris spurned this and reported the attempt. The judge was then arrested on the third day of the trial when a law enforcement officer posing as a Colombian cartel member offered a bribe in exchange for bail.
The second judge met secretly (and illegally) with the prosecutors to draw up the execution order before even listening to the evidence at the judicial sentencing hearing.
A retired DEA special agent pointed out the various 'red flags' in the police investigation – and agreed that these pointed to the fact that the murders were the work of Colombian drug cartels.
The state failed to tell Kris that a senior member of the cartel – under investigation by law enforcement at the time – was staying in the opposite room to where the murder of Derrick and Duane Moo Young happened in a Miami hotel, yet the lead detective lied and said he was "legit".
The prosecution presented Derrick & Duane Moo Young as innocent, declaring taxes on $24,000 a year, and withheld from the defence a briefcase full of documents showing they were laundering $5 billion around the Caribbean.
Five drug cartel associates, including one of Pablo Escobar's chief lieutenants, gave statements in 2014 admitting that they – not Kris – were responsible for the murders, that Kris had nothing to do with it, and they knew nothing about him.
In 2019, Federal Magistrate Judge Alicia M. Otazo-Reyes made a legal finding that Kris had proven his innocence by "clear and convincing evidence" and that "no reasonable juror could convict him" – but ruled that this was not sufficient for Kris to be set free.
If we can't prove that Kris's original trial was unfair in court, Florida's attorney general argues that it does not matter if Kris is innocent. He'll remain in jail, where he is exposed to the worst effects of COVID-19 because he is 81 years old and in poor health.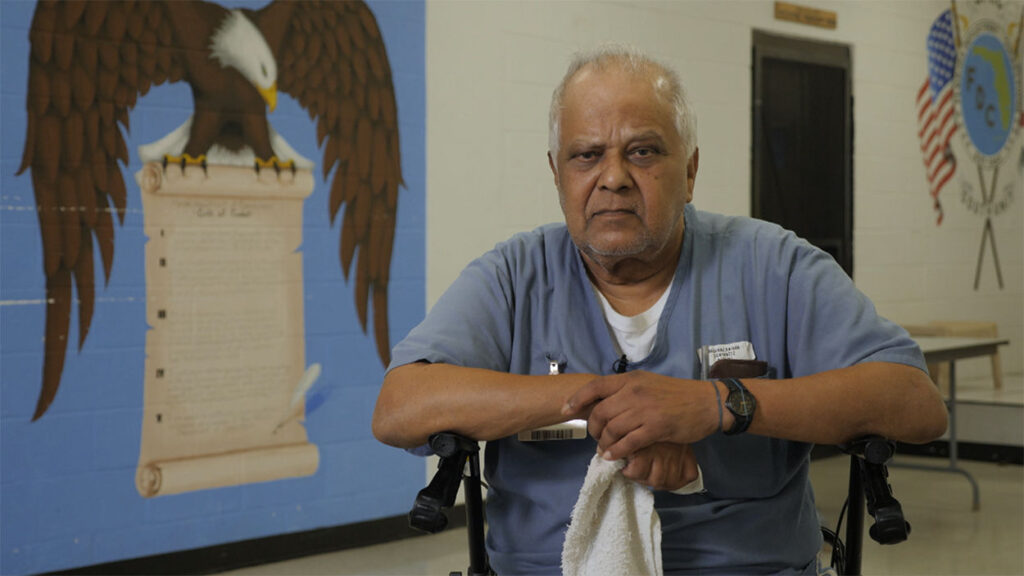 It should be a straightforward argument, shouldn't it?
The judge has already acknowledged his innocence isn't up for debate. But the Florida prosecutors are determined to keep an innocent man behind bars.
That's why we are fighting for Kris. Thank you for being a part of this fight.